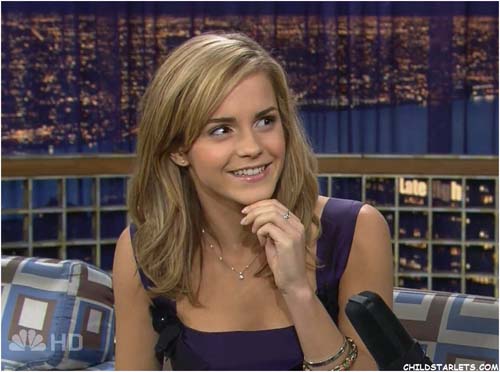 Sorry Julia, Reese and Sandra. The actress who really ruled the past decade was … Emma Watson.
The Guinness Book of World Records has named Watson, 19, as the biggest-grossing female star of the 00s; her film work in the past decade has grossed $5.4 billion in global box office receipts.
Remember Emma Watson's "wardrobe malfunction"?
Cinching the young British actress's top spot was her co-starring role as Hermione Granger in the six Harry Potter films released so far. Fun fact: Watson's overall work actually earned even more in ticket sales than her male Harry Potter chums Daniel Radcliffe and Rupert Grint. (Watson lent her voice to the 2008 animated hit The Tale of the Despereaux.)
Which stars totally lost it in 2009?
Who's the second top-earning actress of the decade? Not Julia Roberts or Reese Witherspoon or Sandra Bullock: it's Dame Maggie Smith, the revered British actress and fellow Harry Potter star (Hogwarts teacher Minerva McGonagall).
What about the men? Guinness names Samuel L. Jackson of Star Wars and other films, but Entertainment Weekly begs to differ, crowning Orlando Bloom, who commanded $6.5 billion in ticket sales in mega-franchises the Pirates of the Caribbean and The Lord of the Rings.
Look back on the year's worst-dressed stars!
Currently an Ivy League student at Brown University in Rhode Island, Watson will next appear in Harry Potter and the Deathly Hallows Parts 1 and 2 in 2010 and 2011.